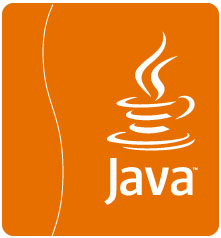 There are many programs and scripts that require java to run it, but usually Java is not installed by default on VPS/Dedicated Server. Today I'm going to show you a simple step to install Java on Ubuntu machine.
install Java on Ubuntu
First step, update apt-get repository
Second step, install java run time
| | |
| --- | --- |
| | apt-get install default-jre |
Third step, install java development kit
| | |
| --- | --- |
| | apt-get install default-jdk |
Third step, check java installation
Result:
java version "1.7.0_55"

OpenJDK Runtime Environment (IcedTea 2.4.7) (7u55-2.4.7-1ubuntu1)

OpenJDK 64-Bit Server VM (build 24.51-b03, mixed mode)

OK that's all for now the tutorial to install Java Runtime and Java Development Kit on Ubuntu.
Congratulation's! You have successfully installed Java. Thanks for using this tutorial for installing Oracle Java on Ubuntu system. For additional help or useful information, we recommend you to check the official Java web site.
Apt-Get Repositories fix offer
If you don't have time to do all of this stuff, or if this is not your area of expertise, we offer a service to install Java Runtime and Development Kit on your VPS, starting from $5 (Paypal payment). Please contact us to get a best deal!