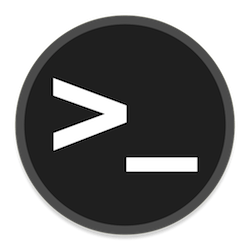 About Idroot
idroot.us is a collection of guides I've written and solutions to problems I've come across during development. Hopefully, they'll be useful to someone else. If you have questions or comments, don't hesitate to contact me.
About the Author
Meet our professional Linux writer, an expert in the field with a passion for all things Linux. With years of experience and a deep understanding of the Linux operating system, our writer is dedicated to providing clear and informative content for readers of all levels. He/She got interested in Linux during college and after graduation decided to pursue a career in it. He/She has a deep understanding of the Linux operating system and is always experimenting with new distributions and new technologies. He/She has worked with different Linux distributions such as Ubuntu, Mint, Debian, Arch Linux, and many more.
On the blog, our writer shares his/her knowledge and experience in the form of tutorials, how-to guides, reviews, and opinion pieces. He/she covers a wide range of topics, from installation and basic usage to advanced features and customization. He/She also writes about Linux in the enterprise, discussing best practices and case studies for businesses and organizations that use Linux.
Our writer is committed to making Linux accessible to everyone. He/She realizes that the Linux operating system can be intimidating for new users, and that's why he/she writes in a clear, concise, and easy-to-understand style. He/She always tries to include screenshots, videos, and other multimedia elements to help readers visualize what they're learning.
Our writer is also active in the Linux community, participating in forums, social media, and events. He/She is always happy to help and answer questions and encourages readers to leave comments and share their own experiences.
Whether you're new to Linux or a seasoned user, you'll find valuable insights and practical tips on our blog. Join our community of Linux enthusiasts and learn from the best. With our writer's guidance, you'll gain the confidence and knowledge you need to master the Linux OS and make the most of your Linux experience.
Best regards,
idr00t crew